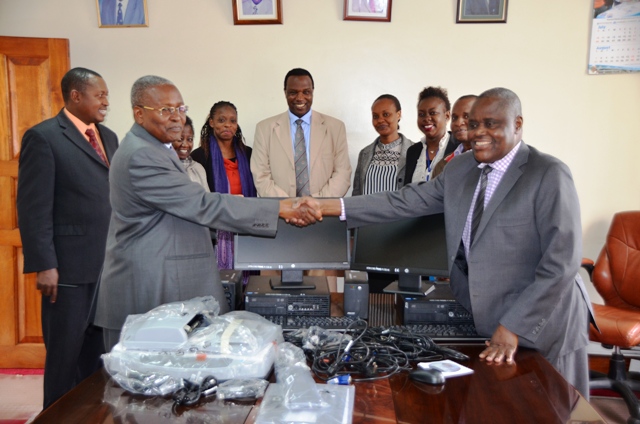 Donation of computers to KNH-UoN ERC.
The KNH- UoN ERC received a generous donation of ICT supplies from the Partnership for Innovative Medical Education in Kenya (PRIME- K) Program.
The handover of the donation was presided over by the Principal, College of Health Sciences and Chair of PRIME- K Advisory Board, Prof. Isaac O. Kibwage on 5th September, 2016.
Location
Lecture Theatre III College of Health Sciences, University of Nairobi
Read More....